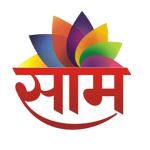 Share:
Share this video:
The host presents some of the latest news stories, current affairs and developments pertaining to economics, politics and sports.
Watch Saam TV Live with High Quality On YuppTV.
Saam TV is an Marathi entertainment TV channel run by Pune based media group Sakal in Marathi language. Saam TV programming primarily consists of family dramas, Cookery shows, News and Movies.