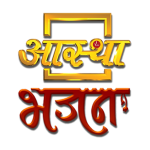 Aastha Bhajan Special
Live
Share:
Aasth Bhajan is a hindi language religious tv channel.
Now you can begin your day on a spiritual note by watching Hindi religious TV channel Aastha Bhajan on YuppTV. There are various religious channels for you to watch on YuppTV.
You can watch the Aastha Bhajan TV channel which is highly popular among people of all age groups and castes today. This is because the programs on this channel are so relevant today. You can listen to discourses and bhajans by Pujya Gopalmaniji Maharaj, Pujya Acharya Sudarshanji Maharaj, Pujya Pulak Sagarji Maharaj and so on.
This is not all. You can watch Aastha channel live to know more about Navgraha and Vastu. This will help you in knowing about your future and ensuring that you have a happy, stress free life.
You can talk to world renowned astrologers like Rajat Nayar who is also a famous vastu expert and numerologist too. Thus you can gain a lot and solve a lot of your problems when you watch this religious channel. In addition, you can enjoy religious bhajans at any time. Basically, watching this channel will aid you in your spiritual awakening. You can spend some time watching this channel and feel rejuvenated as you will find energy to face the grim realities of life. And all this is possible today in the convenience of your home with the Aastha Bhajan channel that you can watch on YuppTV.