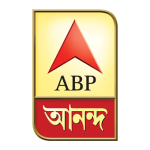 Share:
Share this video:
The host talks about the latest and most important socio-economic and political news, updates and developments from various parts of the world.
ABP Ananda (also known as Anandabazar Patrika Ananda and formerly known as STAR Ananda) is a Bengali language 24-hour TV channel. ABP Ananda popular Bengali news channel from MCCS, Star Ananda has now been rebranded as ABP Ananda from 1st June 2012.
Watch ABP Ananda Bengali News Live.