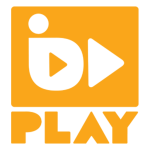 Share:
Being far from home means that you no longer have the access to the things that you love and hold dear to you and this can trigger feelings of being home sick. One way to get rid of this feeling is to engage in activities that remind you of India and Hindi channels can definitely take you back and make you feel like you never left home.
Watching Bindass play channel live in AUS or Bindass play live in NZ can significantly reduce your homesickness and make you feel like you are back at home. If you are living in the United States thanks to YuppTV you can now watch Bindass play live in US and the same applies to Canada.
When you call home and chat with family and friends you can still gossip on all the juicy details from all your favorite shows from Bindass play. It will be just like you never left. YuppTV allows you to have the best of both worlds. Subscribe today and enjoy all your favorite Hindi shows wherever you are.