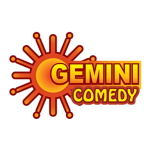 Share:
Share this video:
A comprehensive compilation of the funniest comical scenes from popular Telugu movies featuring prominent actors and comedians.
Sit back, relax and laugh out loud with a nonstop dose of comedy all through the day. A subsidiary of Sun Network, Gemini Comedy is a famous Telugu entertainment channel that guarantees endless laughs. With fun mode active 24/7, get ready to laugh without limits.
Watch Gemini Comedy Live and join the fun ride!