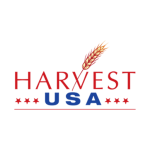 Share:
Harvest TV is a Malayalam television channel that features Christian programs 24x7. The channel which delivers Christian News, Devotional programs, Healing programs, etc., for the benefit of the Malayali Christians all around the world is very popular among the Keralites. The channel strives to reach every broken heart, broken family, depressed soul, people living with illnesses, etc., regardless of who they are and what sect they belong to. Harvest TV also provides people with the information of various Christian meetings, conventions, from various Christian fellowships around the world.
The channel also airs Christian News every day informing the general populace about the changes, laws, and also the problems of various Christian sects around the world. The news delivers the good news from various Speakers, and Heads of different fellowships. Sunday worships from prominent congregations in the cities of USA, and from Indian cities like Bangalore, Hyderabad, etc. These programs allow the people who are unable to attend the service to attend it virtually.
Harvest TV USA channel is made available in the USA via YuppTV which allows the Malayalis in different countries to catch a service from their hometown or a sermon from their favorite speaker. Harvest TV``s telecast of Sunday worship from cities in USA and from Kerala lets people from different ethnic groups and languages to enjoy a service that reflects Gospel in a way that feels closer to home.