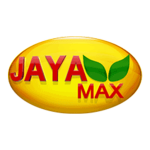 Share:
Jaya Max Tamil Music TV Channel Live
Watch Jaya Max Tamil Music Channel from Jaya TV Network Live with High Quality.
If you are a Tamil expatriate currently living abroad it is difficult to find musical entertainment in your own language. Even in the largest cities that attract Indian expats the cultural scene is dominated by Hindi language music and cinema. That``s why in YuppTV we offer you the chance of hearing music in your own language. We put the popular Tamil language channels available to you. Watch the latest music videos from the most talented contemporary Tamil artists, and hear the trendiest music in your own language.