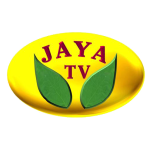 Share:
Share this video:
Sakkarai, a mentally challenged orphan, works for the village chief, Thevar. Trouble begins in his life when he falls in love with his master's daughter, Thamarai.
Whether you are from Tamil Nadu, Sri Lanka or Malaysia, together with more than 70 million people you speak one of the oldest and most classical languages of India: Tamil. No doubt you enjoy Tamil entertainment and social commentary, but did you know that you can get all of this and more in one fabulous place that is accessible to you from almost anywhere in the world?
Jaya TV Live, previously found on satellite and cable, is now also available on the internet where it is taking Tamil language TV to the next level, reaching the US, CAN, UK, Australia, New Zealand, Europe and elsewhere.