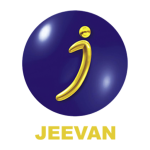 Share:
Share this video:
Special Report.
Watch Jeevan TV Live Streaming Online With High Quality at YuppTV. Enjoy the amazingly refreshing Malayalam News and Entertainment programs via Jeevan TV Online. It is a Malayalam News channel catering content to the Malayalis around the world. The channel which was started in 2002 delivers the news from the urban as well as the rural areas of Kerala in the fastest and the most entertaining way. The channel is one of the most followed News entertainment channels of the state. Jeevan TV Live provides the best of News and Entertainment programs, interviews, Devotional, Social Awareness, Health, and Musical programs.
The channel features all kind of News programs which deliver news from disparate sectors. Some of the news programs also feature the news related to the Middle East Countries and the Malayalis living there. Shows featuring interviews with celebrities from various fields are a part of the daily routine in the channel. Jeevan TV channel provides informative programs like Haritha Keralam carrying the wisdom of better agricultural methods and farming techniques to the common populace.
Watch Jeevan News live online through YuppTV from all around the world. YuppTV allows you to access the channel on your Android Smart TV, Smartphone and a variety of internet enabled channels. Jeevan TV live streaming is also possible on your gaming consoles and tablets. All you need to do is download the App and start watching. Jeevan TV online is available in all the basic Malayalam TV packages of YuppTV.