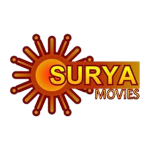 Share:
Share this video:
An orphan steals from the rich, who have used illegal means to earn their money, and gives it to the poor. When this becomes a routine in the city, a new inspector is assigned to arrest him.
Watch Surya Movies Live with High Quality On YuppTV.
Surya Movies is the Malayalam 24x7 movies TV Channel from Sun Network.
Surya Movies is available in United States, Canada, Australia, United Kingdom, Singapore, Europe, New Zealand, Saudi Arabia, Qatar, Middle East and UAE.