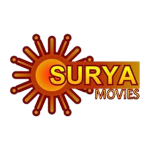 Sadanandante Samayam
Live
Share:
Share this video:
Sadanandan, a teacher, believes in astrology. Whenever something is planned or performed at home or even school, he interferes and demands to make changes based on omens. This creates trouble for him.
Watch Surya Movies Live with High Quality On YuppTV.
Surya Movies is the Malayalam 24x7 movies TV Channel from Sun Network.
Surya Movies is available in United States, Canada, Australia, United Kingdom, Singapore, Europe, New Zealand, Saudi Arabia, Qatar, Middle East and UAE.