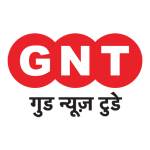 Share:
TEZ News channel was created by the India Today Group after many successful years of the Popular Hindi News Channel `AajTakâ??. While Aaj Tak remained the lead News Channel exclusively for Live Headlines and Urgent Reports, the targeted recorded shows were aired `TEZ Newsâ??.
Promoted extensively by most popular celebrities, TEZ new channel has quickly become one of the most watched Hindi news channels. Gathering important information from the most remote regions of India, Tez TV is emphatically followed by Indians all over the world. The Channel also serves as a medium for Horoscope Shows, other predictions, Educational and religious focused shows and also some quick highlights of the main stream news reports.
Tez News Live is available to watch from all over the world on YuppTV through Smart Televisions and Smartphones. The channel is available for free along with other most watched Hindi News channels on YuppTV. Watch Tez TV Live from the United States, Australia, United Kingdom, Canada, Malaysia, Europe, New Zealand, Japan, Middle East, Qatar, Saudi Arabia and UAE.