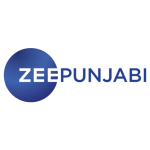 Share:
Watch Zee Punjabi Live with High Quality On YuppTV.
Zee Punjabi Live was launched to cater to one of UK``s largest South Asian community, the Punjabi speaking community in 2002 under the original name of Alpha ETC Punjabi. It was rebranded to Zee Punjabi Live in 2008 keeping the same sentiment and flavour of entertainment attached to the original channel. Zee Punjabi Live has captured the hearts of this very dominant community in the UK over the years and is still one of the oldest and most popular Punjabi channels in the UK.
The channel addresses specific needs of the Punjabi community through its innovative programming. Live discourses from prominent and historical Gurdwara``s in India, devotional programmes, family centric dramas, comedy shows, blockbuster Punjabi movies, traditional music and popular Bhangra music shows and Punjabi news all feature the rich culture of the Punjabi speaking community.
With the rebranding in August 2010, Zee Punjabi Live has a new look and tagline ``Apni Boli, Apna Maan`` echoing the sentiments of the community. This new feel to the channel comes packaged with new content `` dramas such as Sarhadein and Akhiyan Ton Door Jayeen Na, travel documentary Sadde Pind Rab Vasda, popular Punjabi films Munde UK De, Ji Aaya Nu, Nanak Dhukiya Sab Sansar, Des Hoyaa Pardes and devotional programme Ek Onkaar.