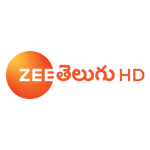 Share:
Zee Telugu channel launched 10 years ago has quickly become the standard by which other Telugu language media platforms are compared, with a bouquet that includes even radio stations. This is only to be expected in a language whose speakers have been around for almost 2000 years and are now scattered across the world working in diverse sectors in all continents.
Together with its sister channels Zee Punjabi, Zee Gujarati, Zee Bengali and Zee Marathi, the Telugu media is flying the Indian flag high in all corners of the world.
Zee Telugu is Available in United States, Australia, Canada, Malaysia, Singapore, New Zealand, Japan, Middle East, Qatar and UAE.