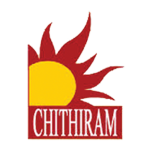 Share:
Share this video:
A compilation of devotional songs, performed by various artists in worship of God, is played back to back in quick succession.
Chithiram TV is a Tamil kids satellite television channel.
Chitiram TV available online now at your favorite internet television provider, YuppTV. You can now watch your favorite shows anywhere, anytime at the comfort of your home, coffee shops or during travel with just an internet connection. YuppTV brings to you live chitiram tv india to your laptops, phones and tablets.
Now Watch Chitiram TV live on YuppTV without any hassles of installing satellite dish or interruption from bad weather conditions. It is an IPTV entertainment service that airs kids channel live throughout the day time. Watch famous shows like Dennis the Menace, Word Girl, Puppy?s Day Daily. Special shows during summers and the holidays. Check out new and amazing packages and subscribe today.