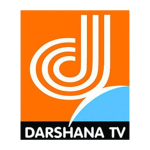 Share:
Share this video:
Take a look at the life of Prophet Muhammad (PBUH), the founder of Islam.
Darshana TV is a Malayalam language channel exclusive to the state of Kerala that caters general entertainment to the people of Kerala. This is regarded as the most popular Malayalam TV Channels in Kerala. Launched in 2012, this channel is the first of its kind in Kerala Region. Darshana TV?s Corporate Office is situated in Nadakkavu, Kozhikode. The channel has Panakkad Syed Sadiqali Shihab Thangal as its Chairman, Ismael Kunju Haji as the managing director, and Siddique Faisy Valakkulam as its CEO.
Darshana TV Malayalam estimates its viewership close to 200 million audience which is far greater than any other Malayali channel in the Kerala state. The channel draws its audience from the Malayalam speaking population from Kerala, Tamil Nadu as well as the Middle East. More than anything Darshana TV has a reputation for its quality of programs which it has earned by investing heavily in the most modern software, technical and broadcasting equipment. The channel is also looking to partner with international media giants like BBC, Qatar TV and Al-Jazeera for its technology and content requirements to increase the quality and ideas of people.
Darshana TV is available in United States, Canada, Australia, United Kingdom, Singapore, Malaysia, Europe, New Zealand, Saudi Arabia, Qatar, Middle East and UAE.